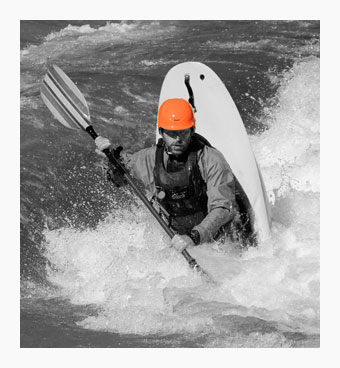 Kris Nielson is an experienced award winning graphic designer, a published author, a nationally published photographer and an accomplished illustrator with a wide range of skills and a proven track record. After completing school at the University of Calgary and Southern Alberta Institute of Technology, Kris joined the design team for the creation of the Western Heritage Centre in Cochrane and eventually became the Principal Designer of that same organization before becoming a full time independent freelance designer. He has received recognition provincially, nationally and internationally over the past 20 years while building up a client base of nearly 400 companies. Noteworthy awards include the Canadian National Centre Design Award for Print, the  Canadian Museums Association's Award for Outstanding Achievement in the category of publications, the Award of Excellence in Tourism Advertising by the International Association of Convention and Visitors Bureaus and an ALTO Award (Alberta Tourism) in the category of  Innovative Marketing.
Kris brings a mix of artistic creativity and analytical objectivity to his craft. His efficiency, professionalism, and attention to detail can be seen in every aspect of his work. His specialization is in graphic design from the conceptual development to final production utilizing a number of contemporary techniques combined with current professional software titles. As a project manager, he will ensure your product is delivered on time, and on budget. Kris is enthusiastic, positive and is highly responsive to new challenges and opportunities. He has the ability to work under pressure and meet tight deadlines. Notable accomplishments include projects which required the use of a variety of skills, techniques and production methods.
Kris has volunteered his design talents to a number of local organizations including the Glenbow Ranch, Alberta Diabetes Association, Osteoporosis Society of Alberta, Rangers Soccer Club, Cochrane Kayak Club, Cochrane Minor Hockey, Cochrane Minor Football, Cochrane Minor Basketball, Cochrane Turf Association, Cochrane High School, Banded Peak School, Devil's Head Rodeo Team, Rockyview Rebels and the SLS Family Sports Centre.
Kris has been heavily involved with the community and high school basketball programs in Cochrane, currently serving as the varsity boys coach at Cochrane High School and the Cochrane U17 Spring League team. Locally he has also served as a coach for Manachaban School, Mitford School and with Cochrane Minor Basketball. He is currently a kayak instructor for Canoe Kayak Canada, Alberta Whitewater Association and the Airdrie Kayak Club and has paddled for 27 years throughout western Canada and the United States. He enjoys spending his free time on the river, mountain biking throughout the nearby parks, rock climbing on the local crags and playing acoustic guitar.